Loyalty program TERAZ SARZYNA
Loyalty program for retailers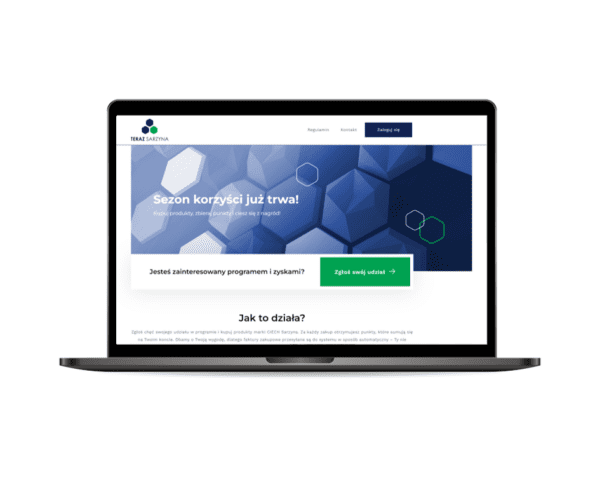 26%
increase in the number of participants in the first year*
98,7%
invoices in electronic circulation*
The TERAZ SARZYNA loyalty program is aimed at owners and managers of retail stores selling plant protection products in Poland. The program was created in 2007, and our company has been running it since July 2021.
From the beginning of our work for CIECH Sarzyna S.A. we focused on digitization of processes and data. For this purpose, we have implemented the EDI system, which, inter alia, improved cooperation between PH and retailer, optimized information flow and automated processes related to the circulation of documents (e.g. invoices). An extensive reporting system increases the efficiency of PH's activities in the market and allows for a faster, more tailored response to the economic situation.
There are 2 portals under the program. The first of them – for the participants of the program – has been visually refreshed and equipped with many new functionalities, corresponding to the needs of the recipients defined by us. We have created the second portal – for sales representatives – from scratch. Based on our many years of experience, we have prepared a tool for PH that significantly affects their effectiveness in the market, which is confirmed by the results.
Technologies used in the project: