Loyalty program PARTNER SARZYNA
Loyalty program for farms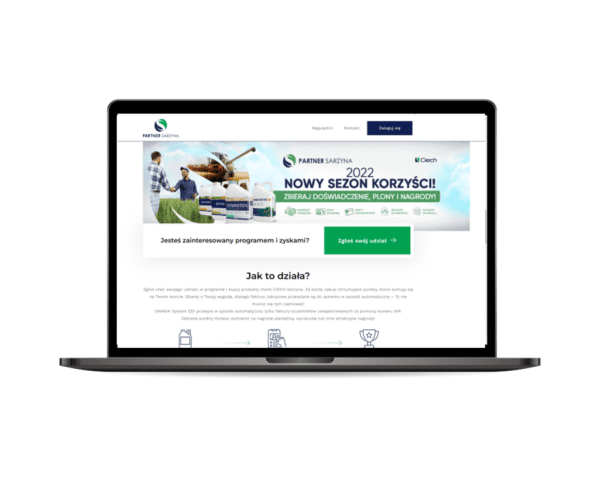 200%
increase in the number of participants in six months *
95%
invoices in electronic circulation *
The goal of the SARZYNA PARTNER program is to build target customer loyalty. It can be any person running a farm, buying products of brands offered by CIECH Sarzyna S.A.
The program started in 2015, and our team has been running it since July 2021. In six months, we increased the number of program participants by over 200%. In the program, we implemented a well-thought-out system of new functionalities, supporting purchases and at the same time meeting customer expectations. Thanks to them, the participant can, inter alia, collect prizes without leaving home or use electronic document circulation.
We have also provided the SARZYNA PARTNER program with chatbot integration and a dedicated portal with a two-level access structure – for users buying plant protection products and for sales representatives.
Technologies used in the project: