INTERACTIVE SYSTEMS

is created by passionate people with confidence in the strength of the sales-support programs they create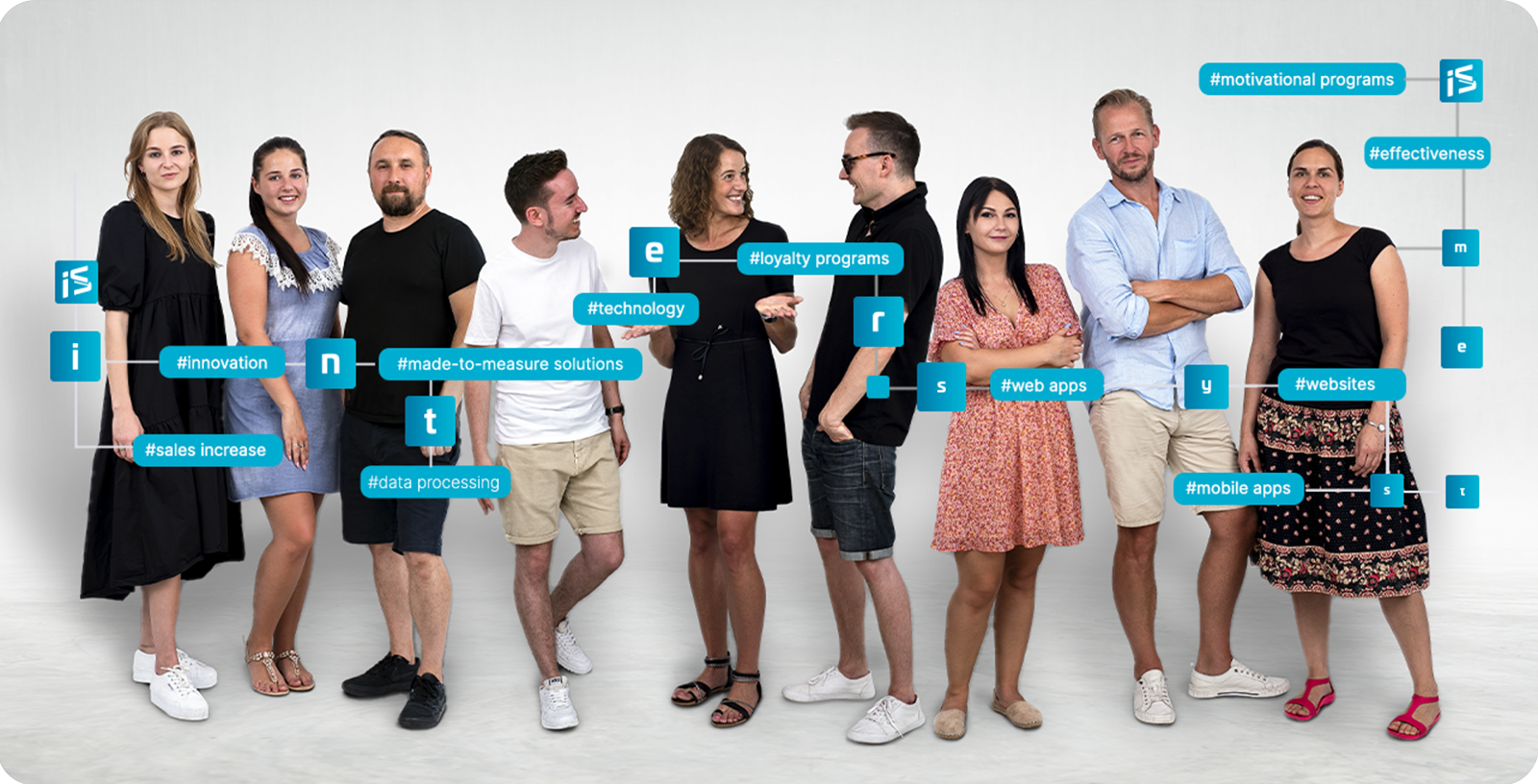 Who We Are? Innovative products
Extraordinary activations
Effect-oriented team
Project effectiveness
Varied solutions Web apps – tailored
Constantly perfecting the programs
Creative project approach
Smart solutions
Value ladder in practice
Energy in action Synergy of experience, knowledge, and passion
Yes! An answer to every question regarding possibilities
Standards in cooperation with the Clients
Accompanying our Clients in their development
Empathy and loyalty in our work together
Lots of good practices
Strength in reaching the goal
What are we like?
First of all, we're EFFICIENT .
This is proven by our Clients' sales results. So if you're wondering, how can you motivate both the internal and external sales force of your company/warehouse network…
If you're looking for ways to improve the operational effectiveness in your sales department…
If you simply have an idea for a loyalty program for the Clients of your company – you're in the right place.We'll take care of it.
Efficiently.
LOYALTY
is something more than an element of the loyalty programs we create. It's a business model of long-term and satisfying cooperation of both sides that is based on trust, responsibility, and partnership
PASSION
with which we work and look for efficient mechanisms to activate the sales force and the consumers. This is why we create innovative and very effective sales-support programs.
DEVELOPMENT
Caring for the constant improvement of our Client's results, we are also constantly developing our company by acquiring new competencies, experience, and unique market knowledge.
The Interactive Systems Company has been created in 2008 as a team specializing in promotional actions organized for brands like Unilever or Kompania Piwowarska. As time went by, we've developed a (fairly new then) niche of building loyalty and sales-support programs. The changes in the market have put an additional challenge on our path: the development of IT competencies. Since that moment, our company has started rapidly developing and currently, our team unites 40 specialists of the highest class.